Manchester United winger Anthony Martial has reportedly been locked on by Chelsea during the summer transfer window according to Duncan Castles of the Times.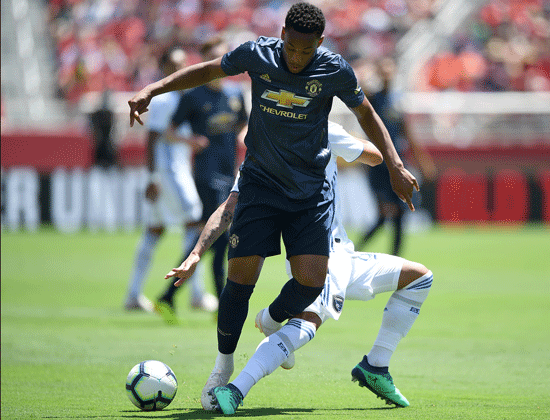 The 22-year-old Frenchman has made it known that he wishes to leave Old Trafford after falling out of favor with manager Jose Mourinho, which has become a recurring theme in Manchester as Paul Pogba also looks slated to leave the Red Devils as well. 
Chelsea's pursuit of Anthony Martial though is obviously hinging on the futures of its two star wingers, Eden Hazard and Willian. 
Hazard has been linked with Spain's Real Madrid, the three-time-defending Champions League winners in desperate need to try and replace the talent that left when Cristiano Ronaldo signed with Juventus earlier this month. Recent reports have indicated that Hazard will stay at Chelsea, though it is believed the Belgian will ask the London club permission to leave should Madrid approach with an offer.
Real Madrid's biggest rivals, Barcelona, are looking to swipe Brazilian star Willian from Chelsea after submitting a $70 million bid on Jul. 12. A report from Simon Jones of the Daily Mail revealed that Chelsea is expected to make a decision on whether to accept the bid or not later this week. 
Chelsea is expected to have competition from German giants Bayern Munich should it begin a serious pursuit of Martial. Juventus was linked to the winger earlier this summer until Ronaldo was brought into Turin. 
The problem is United's asking price. Chelsea and Bayern have reportedly balked at United's $117 million price tag for Martial, per Castles. 
Martial made 38 appearances across all competitions for Manchester United last year, recording 10 goals and five assists. Nine of those tallies came in the Premier League, an impressive rate considering he started just 18 matches while coming on as a sub in an additional 12. 
Chelsea could also consider making a run at another Frenchman, Nabil Fekir after a move with Liverpool fell through last month.