When can we expect Insecure season 3? First let's rewind: In its second season, the HBO series was lit. We got to see a lot — and we mean a lot — of Issa's ex-boyfriend, Lawrence; and while the show certainly improved upon its premise, the finale was, ahem, hella messy. These characters are flawed AF. And that's how we like them.
So when can we expect to see Lawrence — ahem, we mean — the third season of Insecure? Here's everything we know so far.
Insecure Season 3 Release Date
Insecure season 3 will be coming to your screen… sometime this year. While HBO hasn't announced an official launch date yet, last year the series premiered at the end of July. We're expecting a summer premiere this year, too.
Insecure Season 3 Plot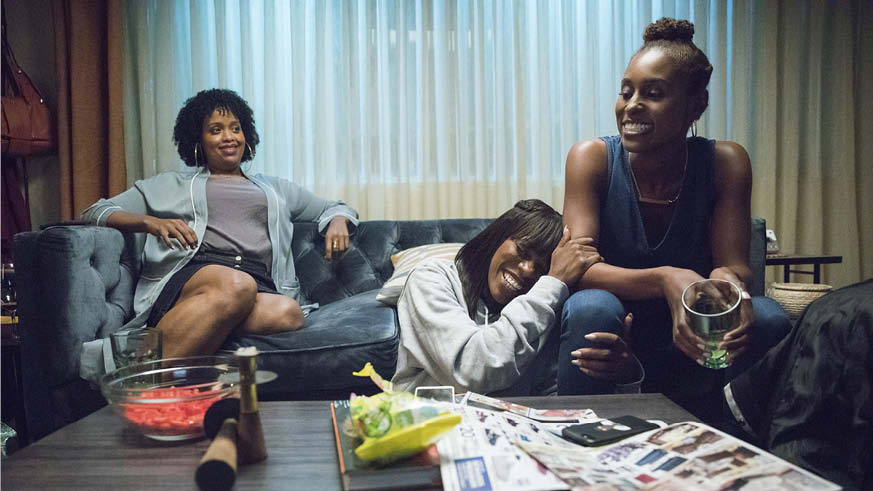 Our guess? Things are just going to get messier. Which makes for prime drama.
In an interview with W Magazine in January, creator Issa Rae admitted that they're trying a "bunch of different" things in the writers room, including "different ways to tell stories." She continued, "One of the things that we say in the room is we don't want people to feel like they know what our show is. You know, watching the third season, you don't want people to be like, 'Oh I know what that show is gonna be,' and just making sure that we subvert expectations while still remaining true to the grounded-ness of the series.
"I'm looking most forward to finishing it," she continued. "We're in that stage where we want to be able to tell good stories and right now it just feels like we're in that middle place that we find ourselves in every season, so as soon as we overcome that and have the 'Aha, I got you' moment, then I'll be excited. But we shoot in like two months [March, 2018], so we better hurry up."
Insecure Season 3 Trailer
No trailer yet — but we'll certainly update when there is one.