We know you've probably been swept up in all this news about the royal baby or who's walking Meghan Markle down the aisle, but other royals have been making headlines as well. Princess Eugenie, ninth in line to the throne and granddaughter of Queen Elizabeth II, announced her engagement to longtime boyfriend Jack Brooksbank back in January.
The wedding won't take place until October 12, when they'll be tying the knot in St. George's Chapel, the same venue where Markle and Prince Harry will exchange vows on May 19 (save the date). Brooksbank and Princess Eugenie, daughter of The Duke of York and Sarah Ferguson, have been together for about seven years after meeting on a ski trip in Verbier, Switzerland.
Royal commentator Richard Fitzwilliams told Express of their ceremony, "In total contrast, the wedding between Eugenie and Jack Brooksbank will be a charming affair but low key with little public interest and there will be considerably less fascination in the media." 
Here's everything to know about Princess Eugenie's fiancé.
Jack Brooksbank is 32
Brooksbank is 32 years old. Princess Eugenie, who happens to be the only royal you can follow on Instagram, posted about her fiancé's birthday last week.
"Clearly I said something funny this time!" she wrote. "Sums up Jack in a nutshell! Happy Birthday Jack."
Growing up, he went to an expensive private school but skipped university
As a boy, Brooksbank's parents — Nicola and George — enrolled him in Stowe school in Buckinghamshire, England. Tuition was, according to PEOPLE, $13,000 per semester. He skipped university after that and went straight into the hospitality trade.
Jack Brooksbank managed nightclubs
Reports state that Brooksbank operated the Markham Inn. "At the Markham Inn, I had to deal with lots of strange people, and everyone was demanding," he said at the time. "I also got to know the locals, which I loved."
He then managed the exclusive Mahiki nightclub, which was a popular spot for Priness Eugenie's cousins, Prince William and Harry.
Hello Magazine also links him to launching the nightclub Tonteria, a Mexican-themed joint in Chelsea, London.
He's now in the tequila business
Brooksbank is now the U.K. brand ambassador of Casamigos Tequila, which was co-founded by George Clooney.
"I am thrilled to be part of the Casamigos family," Brooksbank said upon joining the company. "It is a very exciting time for the brand in the UK as the consumer mindset of the tequila category is shifting. People no longer see tequila purely for shooting but choose quality ultra-premium sipping offerings, with Casamigos leading the way due to the unique production methods, smooth taste and 'no burn' of our award winning expressions." (Sounds like he knows his stuff.)
His dream, reportedly, is opening up a chain of pubs. He told Daily Mail back in 2013, "'It has been my dream since I was 18. I have fond memories of Sunday roasts in pubs with log fires, and it's something I want to recreate. I love pubs and often go to my local for a pint."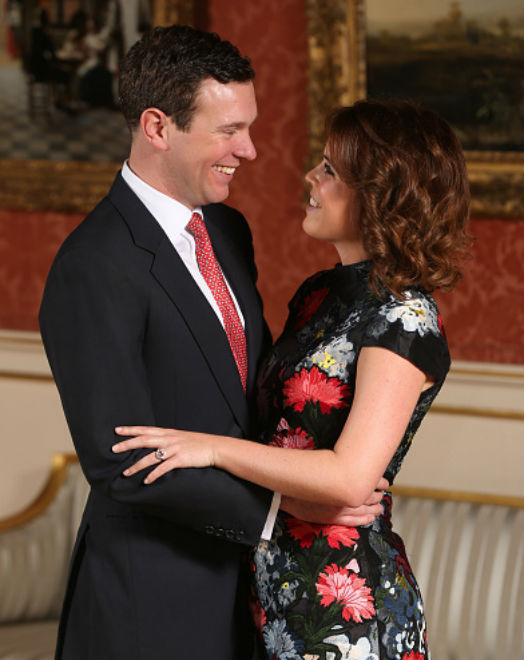 Jack Brooksbank shares a name with Princess Eugenie's dog
In an interview with Harper's Bazaar when she and Brooksbank were not yet engaged, Princess Eugenie spoke of her rather normal day-to-day routine. After she works out by 7:00 a.m. (yikes), she goes through her morning rituals.
"My first conversation is often with my mum, saying, 'Good morning, what are you doing today?'" she told the magazine. "Or it's with my boyfriend, Jack. Sometimes I don't speak until I get in to work and talk to the team. Or it's my doggie Jack—yes, my boyfriend and my dog have the same name—total accident!"