These days, Natasha Lyonne is best known for her portrayal of Nicky Nichols on Orange Is the New Black. Every once in a while, the 39-year-old actress will also get recognized for her supporting work in the American Pie film series. Once her new semi-autobiographical black comedy series Russian Doll drops on Netflix this weekend, however, all of that is going to change. That's because Russian Doll on Netflix is going to be one of the year's most talked about shows.
Natasha Lyonne talks Russian Doll on Netflix
Co-created with Amy Poehler and Leslye Headland, Lyonne's Russian Doll follows a young woman named Nadia whose 36th birthday turns into a wild, genre-bending night of adventure. The less audiences know about Russian Doll before peeling back its many expertly-crafted layers, the better. Even so, one thing that viewers should know before going into it is just how deeply personal this show is to Lyonne.
"This thing is really my baby. I've been thinking about it probably for a lifetime, and certainly from my darker days in life," she tells Metro.
Throughout the 2000s, Lyonne's life spiraled out of control. She was arrested for drunk driving, faced additional charges for drug use and failure to appear in court, and underwent rehab and emergency surgery before rebounding with a career in live theater. Her gradual and methodical comeback resulted in her Orange Is the New Black casting and, after some unsuccessful collaborations with Poehler, Russian Doll on Netflix.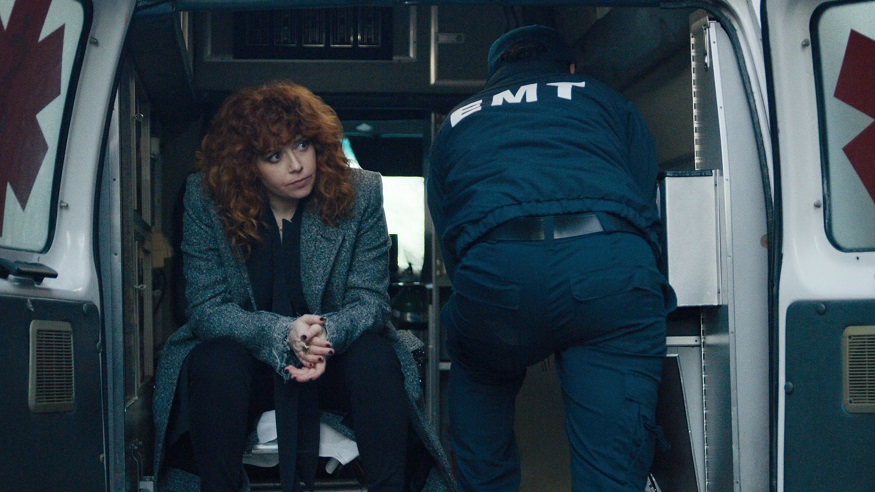 "After Old Soul wasn't picked up at NBC, Amy and I started thinking we should do a show without a network," she says. "We wanted to work somewhere where we could really say what we wanted to say, and that project ultimately became Russian Doll. The main idea behind it is, no matter what choices you make in life, even when you're given boundless options, you will always be left with an unresolved sort of inner brokenness. That's something that you have to reconcile at some point and that's what Russian Doll is all about."
"Of course, my personal version of this is my experience with addiction," adds Lyonne.
"It became a character who's moving on from an isolated, self-destructive experience to one in which she's really up against the odds of some stark life and death stuff. Though it's still sort of against her will, she now has to sign up for human connections and become a participating member in this whole thing in order to make it out alive. That is an incredibly personal story for me. Hopefully, people will agree with us and think Russian Doll a pretty fun way to tell that kind of story."
For Lyonne, Russian Doll on Netflix is deeply personal
Again, if all of this sounds just a bit too generalized, don't panic. Russian Doll is packed with as much humor as it is existential drama and it all rests on viewers not knowing precisely what's going to happen before they start watching. Once audiences have made it through the first of Russian Doll's eight episodes, however, they will have no trouble understanding what it is that Lyonne is doing (and why Netflix doesn't want anything to be spoiled).
You can also rest assured that you're in good hands. Poehler has helped Lyonne to craft a vibrant story and Headland, whom the latter calls a "kindred spirit," has guided the show via her writerly and directorial know-how. What's more, Russian Doll is so important to Lyonne that she couldn't just rest on writing the story and starring as Nadia. She also serves as executive producer and directs the first episode.
"I think I'm the only person that's really able to tell this particular story," she says. "It's just such a personal work for me. And yes, Amy and Leslye were on board and it's as much theirs as it is mine, but they kept reminding me that this was very much my story. This was very much my life. So if I was going to tell it and tell it truthfully, then it was my job to do that and do it right."
When does Russian Doll on Netflix premiere?
Russian Doll begins streaming Feb. 1 on Netflix.