Paris Saint-Germain has an embarrassment of attacking riches in 19-year-old French World Cup winner Kylian Mbappe and Brazilian superstar Neymar. But it looks as though Paris is not big enough for the both of them.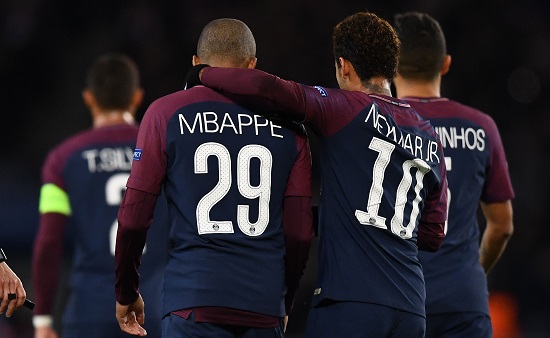 A report from Spanish radio station Onda Cero (h/t the Express) has revealed that PSG will not be selling Mbappe, who took the planet by storm during the 2018 World Cup in Russia as he played a large part in delivering Les Bleus with their first title since 1998. 
Therefore, it's basically given Spanish side Real Madrid the green light to pursue Neymar. 
Should a deal be struck, it's an extremely short stay in France for the Brazilian. Last year saw the star sign a massive $260 million transfer from Barcelona to PSG where they were set to become huge threats on the European stage as he joined Uruguayan striker Edinson Cavani, Angel Di Maria and later, Mbappe when he signed at the end of August from Monaco. 
But Neymar has been constantly linked with Real Madrid since he arrived in Paris and even told his club back in May that he wants to sign for the Spanish giants. He recorded 27 goals and 16 assists in all competitions during his one year with PSG which was cut short three months due to a foot injury. 
He was able to make it back for the World Cup where he helped lead Brazil to the quarterfinals before being knocked out by Belgium. 
Real Madrid continues to look for a big-name attack force to help cushion the blow of losing Cristiano Ronaldo, arguably the best player in the world who signed with Italian side Juventus earlier this month. 
Neymar's future though comes down to the desire of PSG manager Thomas Tuchel. Should he be willing to part with him then expect Real Madrid to quickly scoop the 26-year-old up.