More than anything, TV this week is about the end of hiatuses. Conan O'Brien's TBS talk show is coming back with its first new episode in months, while Comedy Central's Broad City has returned for its fifth and final season. So from these triumphant returns to brand new comedies, dramas and true crime documentaries, here's what to watch on TV this week.
What to watch on TV this week
Celebrity Big Brother, Jan. 21 at 8 p.m. ET on CBS
But first, there's the latest edition of the CBS reality TV powerhouse Big Brother: Celebrity Edition, which made headlines recently when it was revealed that President Trump's short-lived White House Communications Director, Anthony Scaramucci, had been cast. Other house guests include Ryan Lochte, Tamar Braxton, Tom Green, Joey Lawrence, Ricky Williams, Natalie Eva Marie, Kato Kaelin, Lolo Jones, Kandi Burruss and Jonathan Bennett. Make sure to tune in if you love watching disasters.
Conan, Jan. 22 at 11 p.m. ET on TBS
Combined with stints at Late Night and The Tonight Show, Conan host Conan O'Brien is officially the longest-serving TV late night host in American history. The comedian has recently enjoyed a months-long hiatus in order to retool his TBS program, but the vacation is over. Conan's new half-hour format premieres this Tuesday and, following this week's truncated schedule, will begin regularly airing four episodes a week in late January.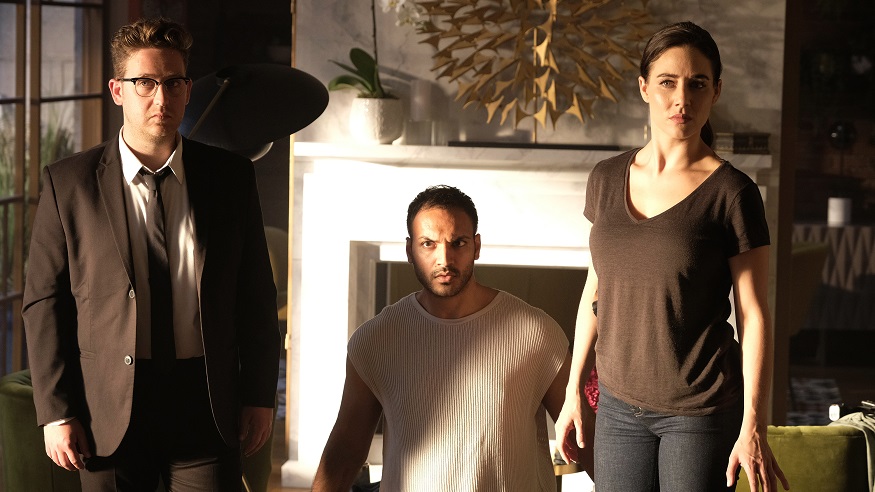 What to watch on TV this week
The Magicians, Jan. 23 at 9 p.m. on Syfy
On Wednesday, season 4 of Sera Gamble and John McNamara's adaptation of Lev Grossman's novel The Magicians premieres on Syfy. The series follows a group of 20-something students at Brakebills University, a secretive institution that specializes in magic education. At the beginning of the new season, the show's main protagonists find themselves living through a hellish, dystopian nightmare in which what little magic that's left is rationed, controlled or banned by a group called The Library.
Pure, Jan. 23 at 10 p.m. on WGN
Though many of its previous attempts at original scripted series have come to a close, WGN is still trying to keep a foot in the door. Hence Pure, a new limited series consisting of 6 episodes that dives into a small community of Mennonites with ties to a Mexican drug cartel's smuggling operation. Equal parts spiritual journey and Breaking Bad-esque crime series, it stars Ryan Robbins, Alex Paxton-Beesley and A.J. Buckley.
What to watch on TV this week
Broad City, Jan. 24 at 10 p.m. ET on Comedy Central
Five years after it first premiered on Comedy Central, Abbi Jacobson and Ilana Glazer's critically acclaimed series Broad City is about to embark on its fifth and final season. The show has covered the two co-creators and co-stars' characters throughout the many ups and downs of their time living in New York, especially the pair's friendship. With season 5, however, Broad City finds Abbi and Ilana exploring adulthood with a 30th birthday, new business ownership and more hijinks.
Conversations With a Killer: The Ted Bundy Tapes, Jan. 24 on Netflix
Inspired by the book co-authored by journalists Stephen G. Michaud and Hugh Aynesworth, Conversations With a Killer: The Ted Bundy Tapes makes use of over 100 hours of audio interviews that were conducted in 1980. These tapes provide the filmmakers and the audience with a rather unique opportunity, as they'll get to hear Bundy himself analyze his own life and motives. It's sure to be Netflix's latest true crime documentary hit.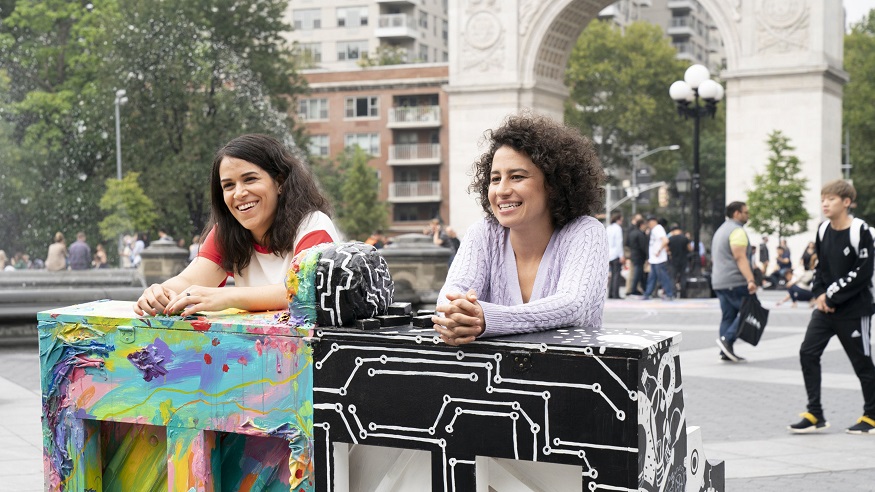 What to watch on TV this week
The Other Two, Jan. 24 at 10:30 p.m. ET on Comedy Central
Following the Broad City season 5 premiere, Comedy Central is debuting a brand new series from former Saturday Night Live co-head writers Chris Kelly and Sarah Schneider. The Other Two, which stars Drew Tarver and Heléne Yorke, follows the two older siblings of a Justin Bieber-esque pop music prodigy whose overnight success quickly overshadows everything they're trying to achieve. Along with Molly Shannon and Ken Marino, it's sure to be Comedy Central's next big thing.
Black Earth Rising, Jan. 25 on Netflix
A co-production between BBC Two and Netflix, Black Earth Rising had its initial premiere last September in the United Kingdom. On Friday, it premieres stateside. Starring Michaela Coel and John Goodman as legal professionals working in the U.K., creator Hugo Blick's drama follows the trials and tribulations associated with the investigation and prosecution of African war criminals.